VR Pro AR

HIGH RESOLUTION AUGMENTED REALITY HEAD MOUNTED DISPLAY!
The VR Pro AR Augmented Reality glasses has one color, SVGA, USB camera and one VGA input. The integrated camera and VGA signal can then be augmented by a PC and viewed together as a virtual image inside the glasses. The parallax-plane (convergence) of the cameras is manually adjustable to have realistic 3D-effects in different working distances. The VR Pro AR comes in either a VGA (640x480) or SVGA (800x600) version.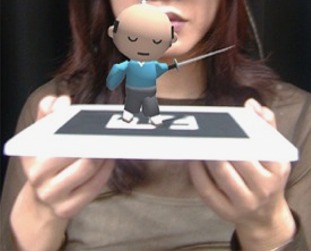 Weighing less than 5 oz, the VR Pro AR is compact and comfortable. The VR Pro AR comes with earbud speakers, A/C adapter and battery/charger.
Specifications:
Camera: 1x Color, SVGA, USB 2.0
Convergence: Manually adjustable
Focus: Manually adjustable
Resolution: VGA (640x480) or SVGA (800x600)
Field of View: 35 Degrees Diagonal
Color Depth: 24 Bit Input
IPD Adjustments: None Required
Audio: Full Stereo
Lightweight, ergonomic: 5 oz visor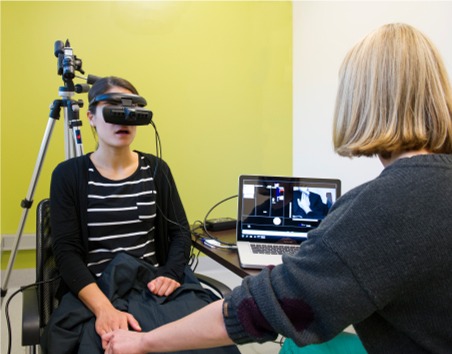 As used by The University of South Australia:
"We use the VR Pro AR to create a portable version of a system that allows us to alter real-time video. In people with painful osteoarthritis when you manipulate how the body part looks and feels to them (in real-time) this relieves their pain. We don't understand why this works and so much of our research is evaluating what occurs in the brain during these bodily re-sizing illusions." -Tasha Stanton, BScPT, MScRS, PhD.

Updating...