GoPro Headcam Kit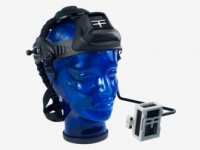 The Perfect Entry Level Headcam System
Get started in facial capture, the right way.
Our GoPro Headcam kit gives you a professional look, fit, and feel, at a price that makes it easy to get started in facial capture.  1080p and 720p video at 24, 30, 48, 60, or 120 fps gives you options to work at the resolution and speed for your project.
Building your own headcam is time consuming, frustrating, and can come out looking like a science experiment gone wrong.  We have taken our years of expertise and created an a Headcam that works the way it should.
Recording to affordable MicroSD cards keeps your continued production costs to a minimum.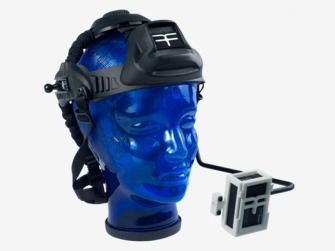 GoPro: Legendary Technology
Combined with the Headcam experts.
Trust the combination of the proven GoPro cameras and Faceware head-mounted performance capture.
Our unique drop-design bars allow clear line of sight and remain out of your actor's peripheral vision.  The bars also add strength and rigidity to the camera mount.
Fit Anyone In Minutes
Lightweight, breathable, and comfortable for extended use.
The helmet included with the kit comes from a helmet manufacturer with over 25 years of experience in helmet design.  The "one size fits all" helmet includes three adjustable dial knobs that allow for comfortable adjustments to any size or shape head.
Also included are three different thicknesses of interior helmet padding with 1/8″, 1/4″ and 1/2″ options.
Quickly mount and adjust your camera from the left, right, or both sides for maximum stability.
Control Your Headcam Remotely
Free GoPro App for iOS and Android Devices.
The GoPro App for iOS and Android makes it easy to control your camera, and lets you do more with your GoPro content than ever before.  Get full remote control of all camera functions. See what your camera sees with live preview for easy shot-framing.  You can also view recorded videos directly through your phone.
GoPro Headcam Technical Specs:
Helmets:
Injection Molded Polymer
One size fits all
3 adjustment knobs for lateral, width, and length refinements
Lightweight and breathable (22 oz or 620 grams)
½ in steel ball joint with anodized aluminum blocks for quick and secure camera mounting
Interchangeable, machine washable helmet padding in 1/8 in, ¼ in, and ½ in  (0.31, 0.63, 1.27cm) thicknesses
Greatest utility, easily fit to any actor
Cameras:
GoPro® Hero3: Black Edition
Shoot in 1080p mode at 24, 25, 30, 45, 50, or 60 fps
Shoot in 720p mode at 50, 60, 100, or 120 fps
Remote control with wi-fi remote or GoPro App
2-3 hour battery life
Records H.264 .mp4 files to microSD cards
Records reference audio
Camera Bars:
¼ in (0.64 cm) anodized 6061 aluminum tubing
3 bars included

1 drop design left-sided bar at 8 in (20.32 cm)  from the face
1 drop design right-sided bar at 8 in (20.32 cm)  from the face
1 hoop at 8 in (20.32 cm) from the face
Mount:
Camera Mount with GoPro Hero3 weighs 3.5 oz or 100 grams
Compatible with all Faceware camera bars
Quick slide cage easily opens for battery changes
Accessories:
Extra battery
32 gig microSD memory card
AC/DC battery charger
Camera mounting tool

Updating...