SVI MU 19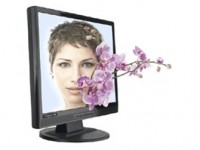 Ideal for designers, marketing agencies, 3D artists etc.!!!!
This design solution package is a powerful combination of creation and visualization tools, and gives users the possibility to create impressive 3D contents, quickly and easily. No matter if your project is intended for stereoscopic (require 3D glasses to see 3D effects) or auto stereoscopic (only requires the 3D display, and won't need any 3D glasses), Our Content Creation Bundle is all you need.
Key Features:
All in one; no further tool is necessary to create perfect looking auto-stereoscopic 3D content
Immediate review of the results at the workplace with the Power Player
Showcase results to customers, colleagues and managers before finishing the work
Working in familiar software environment - adapted look and feel of the basic design software - no work flow changes required
Even without any 3d experience, the detailed "how-to" documentation helps to find the easiest way to create impressive content
Savings of up to 50%
Our Bundle Includes:
19 inch SVI MU 19 auto-stereoscopic display
SVI PowerPlayer 3.0 full version to play content in many different formats as jpg, avi, mpg etc.
One plug-in free of choice for the design software 3DMax, Maya, Cinema4D, After Effect or the brand new Flash plug-in 
Illustrative material (work flow description and example content)

Updating...