March 4, 2013 by admin
Filed under
Comments Off on VR2000 Pro Dual
Dual Input – High Resolution!
VR2000 Pro Dual is an all new high resolution XGA (1024×768) HMD designed for most any two input 3D PC and 3D Video application.
The VR2000 Pro Dual will connect to any computer via two SVGA or two DVI connections and any two video sources. The VR2000 Pro Dual is fully compatible with Windows 7 & 8 (32 or 64 bit).
VR2000 Pro Dual is small and snug ensuring a comfortable fit. The integrated headphones deliver full Stereo Surround Sound and the included eye-cups block out all outside light.
The VR2000 Pro Dual standard version comes as pictured, with elastic headband and ear bud speakers. The VR2000 Pro Dual Ruggedized version comes with a head mounted ratchet assembly and external headphone speakers.
The VR2000 Pro Dual are used by Universities, Health Care Professionals, Lockheed Martin, NASA, the United States Navy and Medical Research Teams in the U.S. and abroad.
VR2000 Pro Dual – the next BIG STEP in dual input – head mounted display technology!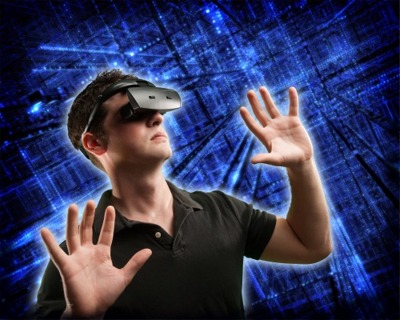 VR2000 Pro Dual Product Benefits:
Wide 45 degree field of view
Stereo 3D with Any Video Card
Plug and play with virtually all PC applications
3D DVD compatible
Brilliant, high contrast 800:1
IPD adjustable to accommodate
Light weight and small form factor
Specifications:
Resolution: 1024×768 XGA and 800×600 SVGA
Field of View: 45 Degrees Diagonal
Color: 24-bit True color (16.7 million colors)
High Contrast: 800:1 ratio
Input Signal: 2 x SVGA, 2 x DVI, 2 x S-Video and 2 x RCA – NTSC/PAL
Modes: 2D and 3D Stereoscopic
Control Functions: Brightness, Contrast, Sharpness, Color and Volume
IPD Adjustments: Fully Adjustable
Eye Relief: 25MM
Lightweight: 7 oz visor
Built-in stereo sound
Power Consumption: 6V
Supplied Accessories:
Audio Cable (mini to RCA pin)
Input Cable (VGA, S-video and Composite)
Audio/Video Cable
Eye-Cups
AC Adapter
Battery/Charger
Exclusive (2) year warranty
Manufactured, Trademarked and Warranted by Virtual Realities, Inc.
The VR2000 Pro Dual is available only through Virtual Realities, Inc. and will not be sold or warranted through any other site.