Welcome to

Virtual Realities LLC.

Worldwide Distributor of Virtual Reality!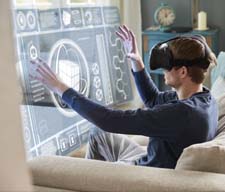 Since 1992, Virtual Realities has been the World's Leading Distributor of Virtual Reality. Providing Head Mounted Displays, Head Trackers, Motion Trackers, Data Gloves, 3D Controllers, Haptic Devices, Stereoscopic 3D Displays, VR Domes and VR Software. Virtual Realities products are utilized by Government, Educational, Industrial, Medical and Entertainment Markets Worldwide. The primary goal is to provide our customers with integrated solutions that deal with Virtual Reality applications. Call us today! (800) 683-2917 / (409) 599-7863.
Virtual Reality – Featured Products

Updating...