Z800 Pro Dual

The Z800 Pro Dual delivers increased video performance in the 2D and frame sequential video modes than the standard factory boardset and adds dual input support for separate left and right video channels.
Two high-contrast SVGA 3D OLED Microdisplays deliver fluid full-motion video in more than 16.7 million colors and the specially developed optics deliver a bright, crisp image with a nearly 40 deg field of view.
Weighing less than 8 oz, the Z800 Pro Dual is compact and comfortable. While the OLED displays are only 0.59 inch diagonal, the picture is big – the equivalent of a 105-inch movie screen viewed at 12 feet!
Only OLED displays provide brilliant, rich colors in full 3D with no flicker and no screen smear. The patented OLED-on-silicon technology enhances the inherently fast refresh rates of OLED materials with on-chip signal processing and data buffering at each pixel site. This enables each pixel to continuously emit only the colors they are programmed to show.
Full-color data is buffered under every pixel to ensure flicker-free video with stereovision capability.
Virtual multiple monitors can also be simulated. Designers, publishers and engineers can view multiple drawings and renderings as if they were each laid out on an artist's table, even in 3D. The Z800 Pro Dual integrates state-of-the-art audio with high-fidelity stereo sound to place you INSIDE the virtual action.
The Z800 Pro Dual standard version comes as pictured, with elastic headband and earbud speakers. The Z800 Pro Dual Ruggedized version comes with a head mounted ratchet assembly and external headphone speakers.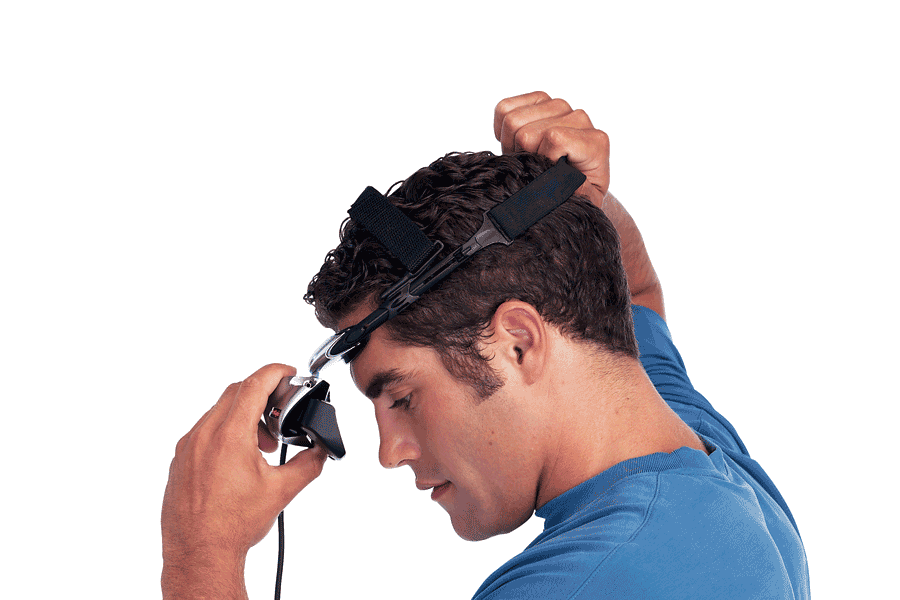 Z800 Pro Dual Product Features:
Full SVGA stereovision: (800x600)
Field of View: 40 Degrees Diagonal
Image Size: 105" at 12'
Input: (2 x SVGA)
Color Depth: 24 Bit Input
IPD Adjustments: None Required
High contrast: 200:1 ratio
Full color: 16.7 million pixels
Lightweight, ergonomic: 8 oz visor
Built-in stereo sound
What's included with the Z800 Pro Dual:
Z800 Pro Metallic Silver
Two earbud speakers
One 10 foot cable between the Z800 Pro and the RGB PC interface box (10 ft length)
One VGA cable to connect interface box to PC (12" length)
One Stereo sound cable to connect interface box to PC (24" length)
One black nylon carrying case

Updating...